Caregiven: Created by caregivers for caregivers
Born out of frustration and a lack of readily available resources, the Caregiven app was developed by former caregivers to provide quick and easy access to the knowledge, tools and guidance needed to navigate the important journey of caring for an aging or ailing adult.
BUILDING THE FOUNDATIONS
Our purpose is to guide and support caregivers
Caring for another adult can be more difficult and time-consuming than most people realize. There is no one road map developed for care and many caregivers feel lost and alone, leading them to additional stress, depression, and in some cases, loss of employment. Caregiven meets the user "where they are" in their emotional journey and empowers them to create their own path through proactive choices, based on proven resources.
Our approach is guided by these principles:
Touching lives: Making a positive difference by delivering the knowledge, tools and support for a better, more balanced caregiving experience.
Being realistic and heartfelt: Addressing the complicated tasks at hand, while also focusing on the caregiver's emotional needs and well-being.
Empowering and enabling choice: Helping those we serve to fully understand their situation and the options available to them to create their own unique caregiving journey.
Strengthening the bonds of care: Facilitating the structure and technology for assisting the user with the communication, organization and delegation of updates and tasks among family and friends.
ABOUT THE FOUNDER
A daughter's love…
Candice Smith never imagined herself as a caregiver. She was a wife, mother and had a successful career in the education industry when it became clear her father needed care as he approached the end of his life. Candice never hesitated and jumped right in to help her dad in any way she could.
Like most in her situation, Candice had no caregiving experience and was quickly overwhelmed by all the research and planning necessary to give her father the effective care he needed. It was obviously a very time-consuming venture and Candice found herself frustrated and angry with the process, all while desperately trying to deal with the realization that her dad's life was coming to an end. Her experience was mentally and physically exhausting, and as the demands for her time intensified, Candice was forced to make the difficult decision to leave her job.
That frustrating experience motivated Candice to create an empathetic resource tool and support system for others that did not exist during her time as a caregiver. Something that was easily accessible and not only provided the necessary knowledge and tools caregivers need, but also focused on the caregiver's emotional well-being. Thus, Caregiven was born.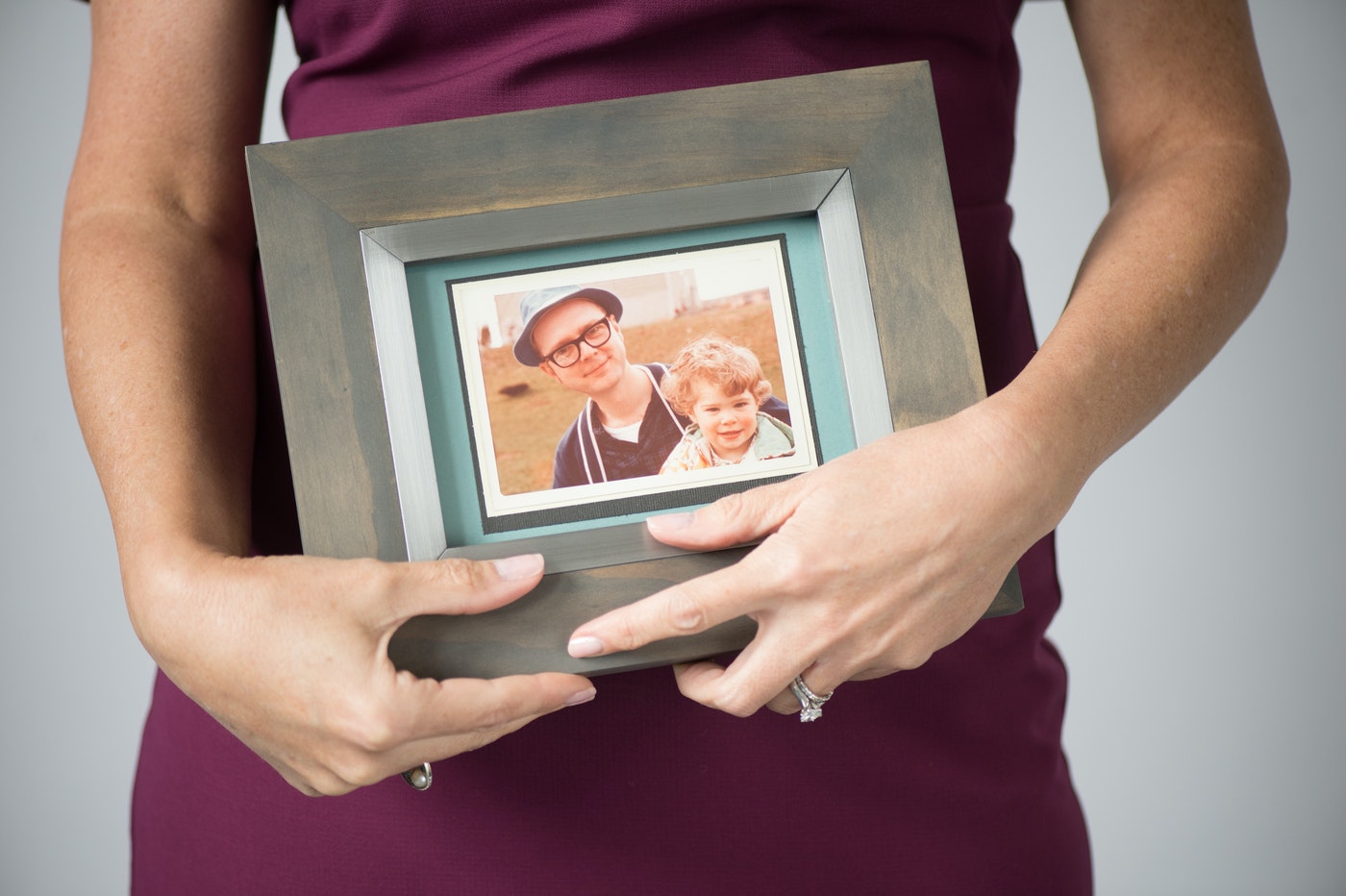 CAREGIVEN'S HISTORY
Pioneering Care Tech
Care Tech is a business industry term coined by AARP to describe the digital innovations created to support unpaid or informal caregivers. The companies innovating in this sector range from medication management to digital companions designed to combat the social isolation of seniors. In 2019, the year Caregiven was founded, Care Tech was an emerging industry – the Covid-19 Pandemic changed that.
Through the work of its founding team that included Candice Smith, her co-founder & CTO, Rebecca Campbell, and several other former caregivers, Caregiven released its first version in April 2021 as the pandemic dominated the news, work-at-home was the norm, and in too many cases families remained isolated from those who needed their care.
Caregiven's caregiver-centered approach was not only validated by its growing number of users and their positive feedback, but by the aged-care and Care Tech industry. The company has been recognized for its innovation and impact across the globe from organizations like AARP and Aging 2.0 to Australia's =CareFactor and Zurich's International Innovation Championship. In 2021 the company was named a Startup of the Year by the Technology Association of Oregon.
In 2022 Caregiven was acquired by a leading employee benefits carrier who sees caregiver emotional health as pivotal to whole person well-being as dental, vision, and legal benefits.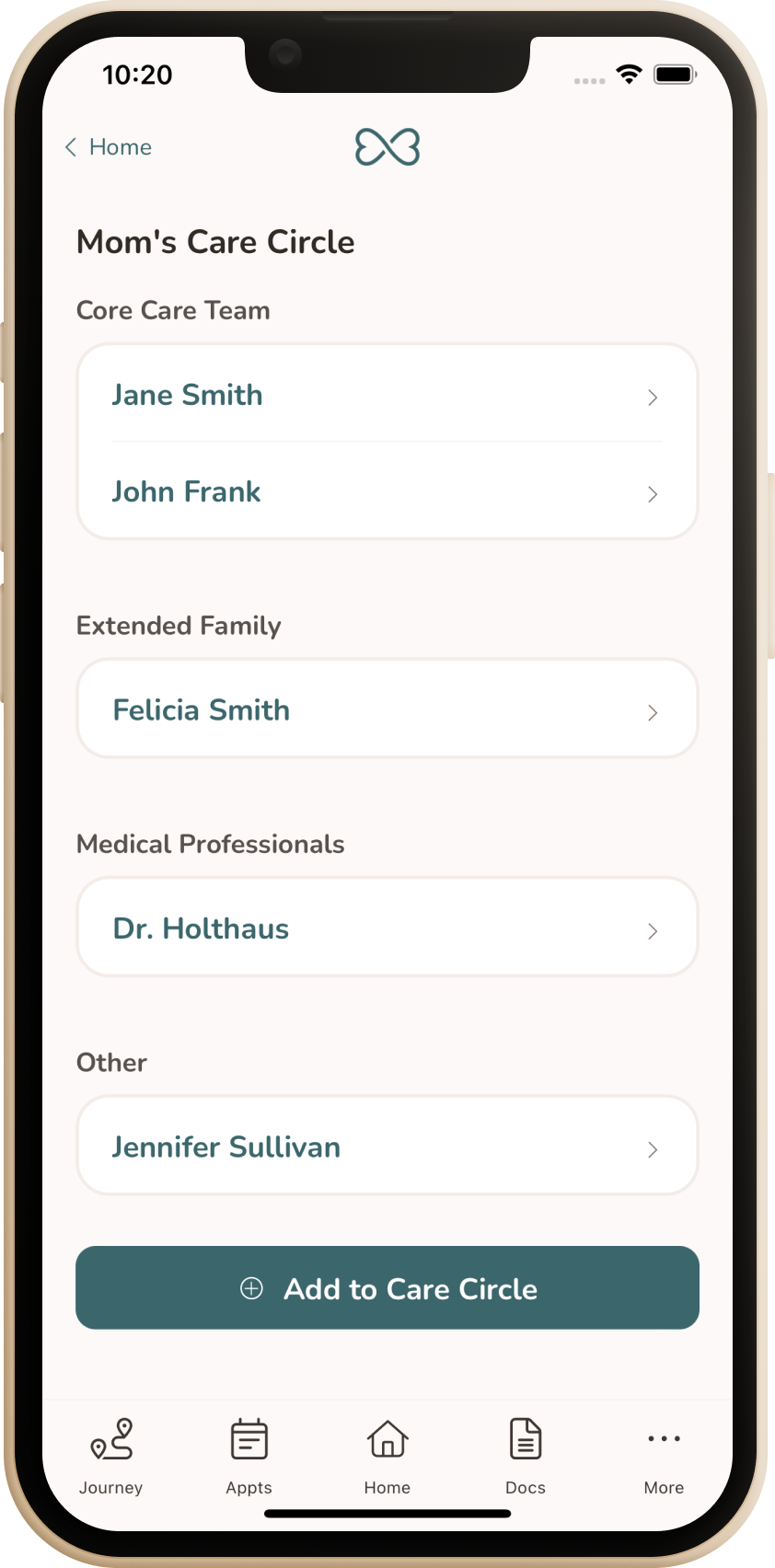 A VERATRUS HEALTH COMPANY
Wholly owned by a leading employee benefits carrier
Caregiven is owned by Veratrus Health, a wholly owned subsidiary of Delta Dental of Iowa. For over 50 years, Delta Dental of Iowa has been the leading insurance carrier for Iowa-based employers and individuals. In addition to dental benefits, Delta Dental of Iowa also provides vision and legal insurance to Iowa-based employers and their employees. As a not-for-profit insurance company, Delta Dental of Iowa gives back to the communities they serve. Since 2002, Delta Dental of Iowa has committed $62 million to improve access to health and wellness resources. Learn more at deltadentalia.com.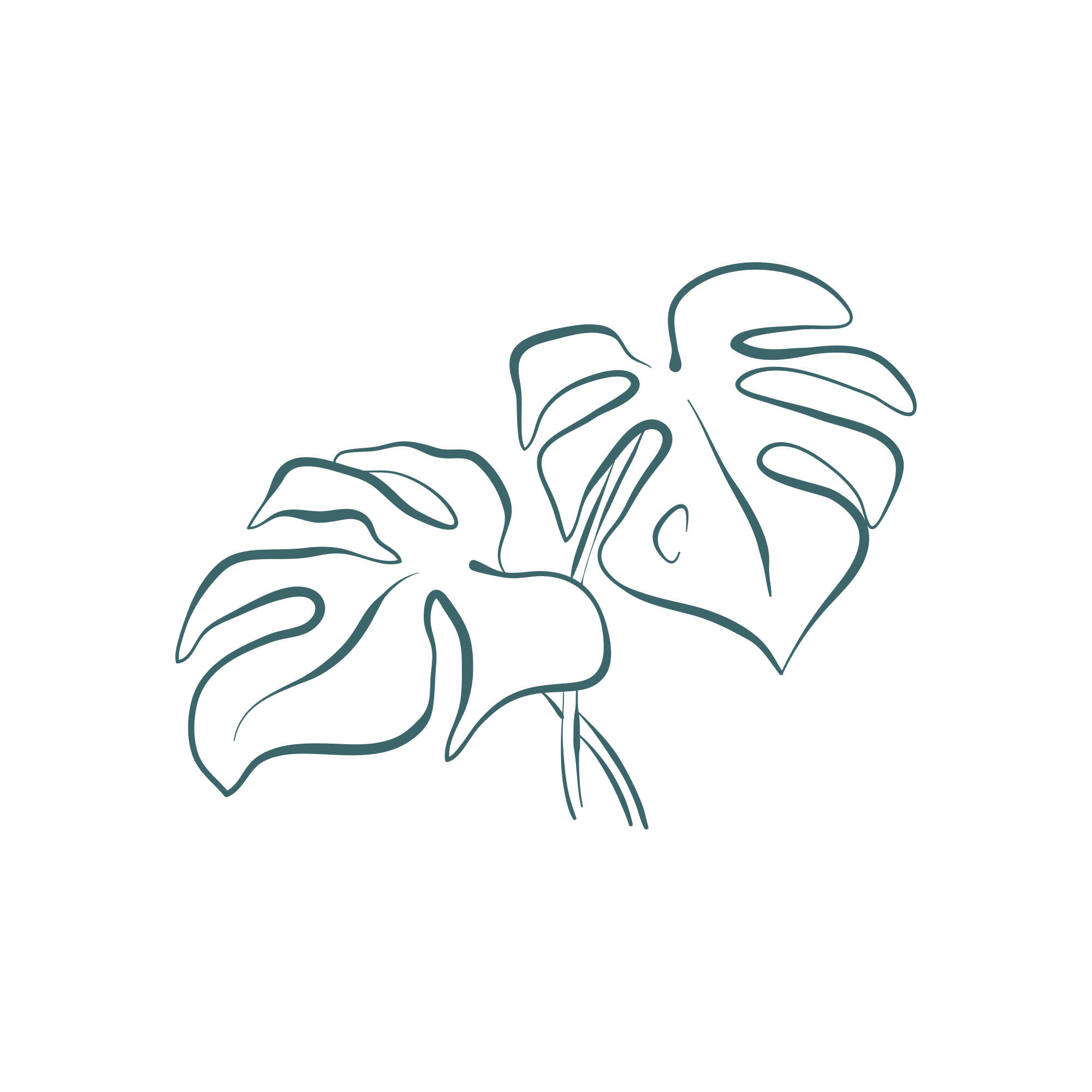 Join the Caregiven Community
Subscribe to our newsletter that contains articles and resources which bring more peace of mind to your caregiving journey.